When it comes to stand mixers, two brands inevitably spark lively kitchen debates: KitchenAid and Smeg. Boasting rich histories and impressive product lines, these companies have become synonymous with quality, durability, and style. But which one takes the cake when it comes to the best stand mixer? In this blog post, we'll dive into the details, pitting KitchenAid against Smeg in an epic stand mixer showdown.
The Contenders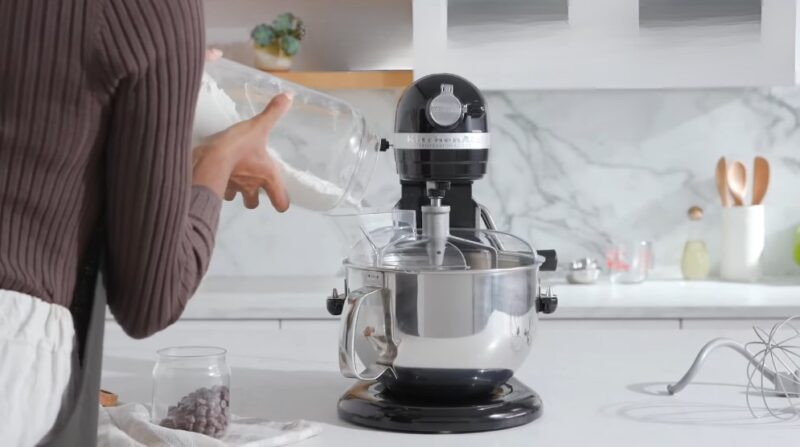 Before we delve into the nitty-gritty comparisons, let's get to know our contenders.
KitchenAid
Founded in 1919, this brand has been a stalwart of American kitchens for over a century. Their stand mixers, particularly the Classic Series and the Artisan Series, have gained iconic status thanks to their robust performance and timeless design.
Smeg
Smeg is an Italian company, established in 1948. It's known for its retro-styled appliances that merge cutting-edge technology with high-fashion aesthetics. The Smeg 50's Retro Style Aesthetic Stand Mixer is their marquee offering, exuding a mid-century charm that has made Smeg a hit among design-conscious consumers.
Performance: Power & Precision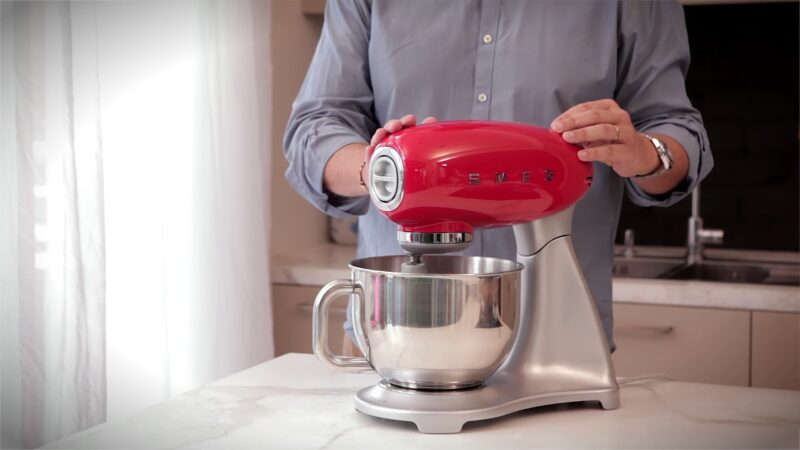 KitchenAid
KitchenAid's Artisan Series mixer features a 325-watt motor, while the Classic Series offers a slightly less powerful 250-watt motor. However, what KitchenAid lacks in raw power, it makes up for in consistency and efficiency. These mixers boast a unique planetary mixing action that ensures all ingredients are thoroughly combined, reducing the need for constant bowl scraping.
Smeg
Smeg's stand mixer houses a 600-watt motor, almost double the power of the KitchenAid Artisan. It employs a planetary mixing action similar to KitchenAid's. This increased power makes Smeg's mixer particularly effective for heavy doughs and long mixing sessions, ensuring it can cope with almost anything you throw at it.
Verdict: If power is your main criterion, the Smeg stand mixer outshines KitchenAid. However, both provide excellent mixing capabilities for most home baking needs.
Capacity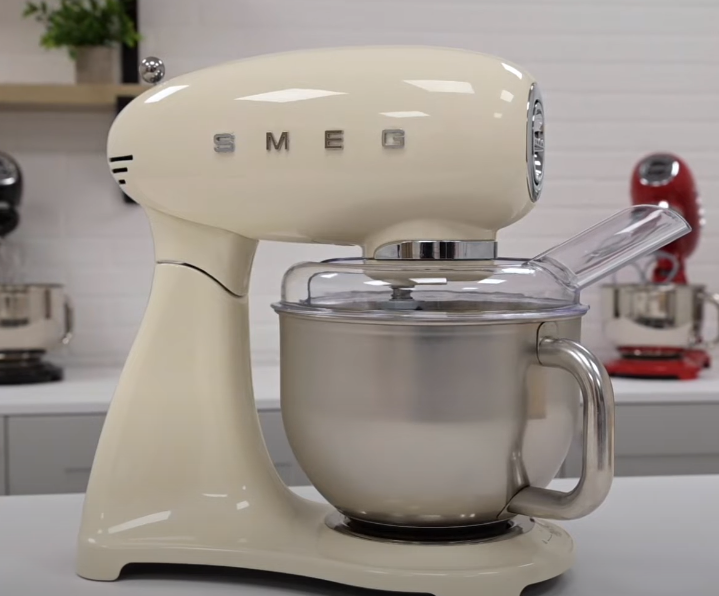 KitchenAid
The Artisan Series comes with a 5-quart stainless steel bowl, large enough to mix dough for nine dozen cookies or four loaves of bread in a single batch. The Classic Series offers a slightly smaller 4.5-quart bowl, but it's still more than adequate for most home baking projects.
Smeg
Smeg's stand mixer features a similar capacity, with a 4.8-quart stainless steel bowl. It's slightly smaller than KitchenAid's Artisan Series, but the difference is marginal and unlikely to affect the average home baker.
Verdict: KitchenAid wins by a hair due to the slightly larger bowl capacity of the Artisan Series, but both brands offer ample space for typical home baking tasks.
Design & Aesthetics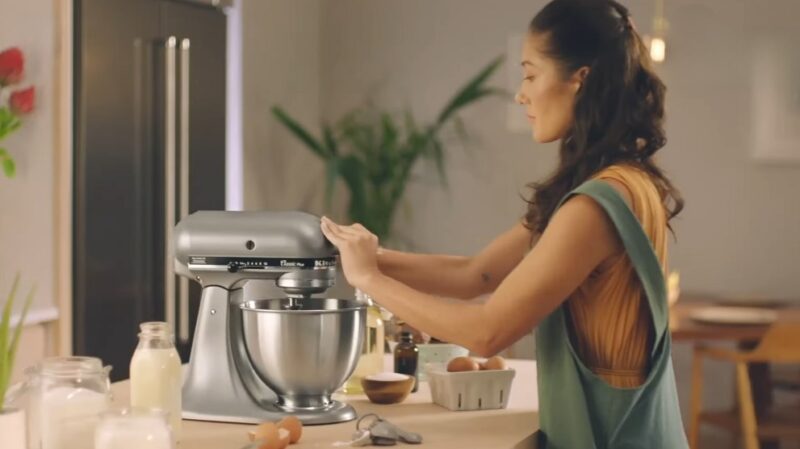 KitchenAid
These mixers are known for their timeless design, inspired by the brand's original 1937 model. Available in a variety of colors, they easily fit into any kitchen decor. The mixers are also made to last, featuring a heavy-duty metal construction that assures durability.
Smeg
Smeg mixers truly stand out thanks to their 50's inspired design and vibrant color options. The rounded edges and glossy finish give these mixers an unmistakably retro aesthetic that sets them apart. Like KitchenAid, Smeg also uses high-quality metal in its mixer construction.
Verdict: This category is highly subjective. KitchenAid is a perfect choice for a classic, versatile look, while Smeg is the go-to brand for those who appreciate a retro, vibrant aesthetic.
Attachment Variety and Versatility
KitchenAid
This brand excels when it comes to versatility. Both the Artisan and Classic Series mixers feature a multi-purpose attachment hub that is compatible with a wide array of add-ons. You can transform your mixer into a pasta maker, food grinder, vegetable slicer, and more with over 15 optional attachments. This transforms your stand mixer into a versatile culinary center.
Smeg
Smeg, while offering several useful attachments such as a pasta roller and cutter set and a multi-food grinder, does not provide the same breadth of options as KitchenAid. That said, the attachments Smeg does offer are crafted with high quality, and they perform their intended tasks well.
Verdict: KitchenAid clearly leads in this category due to the sheer variety of attachments available, making it the better choice for those who want a multipurpose appliance.
Price and Value for Money
KitchenAid
These mixers are reasonably priced, considering their durability, performance, and versatility. While they may seem like a significant investment upfront, the longevity of these appliances and the potential for varied use with multiple attachments makes them a good value for money in the long run.
Smeg
Smeg mixers are typically more expensive than KitchenAid's offerings. The higher price tag is partly due to the unique aesthetic and powerful motor. While they don't offer as many attachment options, the superior power and style of the Smeg mixer can justify the extra cost for some.
Verdict: If you're looking for a stand mixer that offers the best value for money, KitchenAid has the edge. However, if aesthetic and raw power is more important to you, and you don't mind paying a bit extra for them, Smeg could be your mixer of choice.
Customer Service & Warranty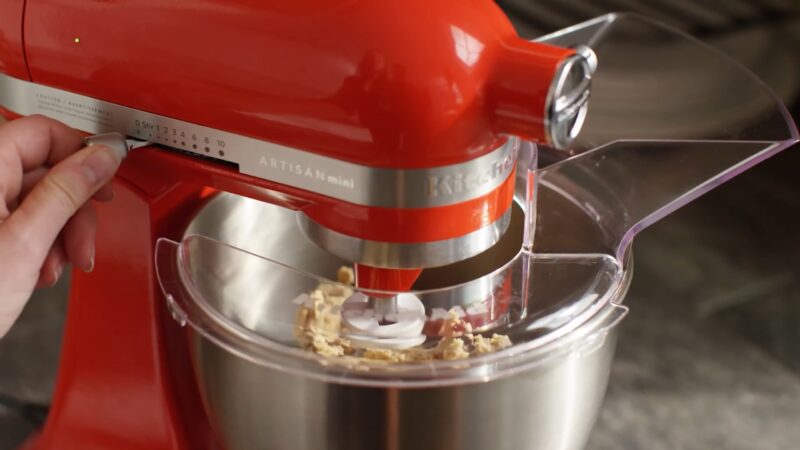 KitchenAid
KitchenAid offers a full one-year warranty for their stand mixers, promising to replace any defective units or parts. The brand's customer service is generally well-regarded, with many customers praising their prompt and helpful support.
Smeg
Smeg provides a two-year warranty, which is longer than KitchenAid's. Their customer service is also efficient, and they generally receive positive reviews for their support.
Verdict: Smeg takes the lead in this category due to the longer warranty period.
Extra Features & Ease of Use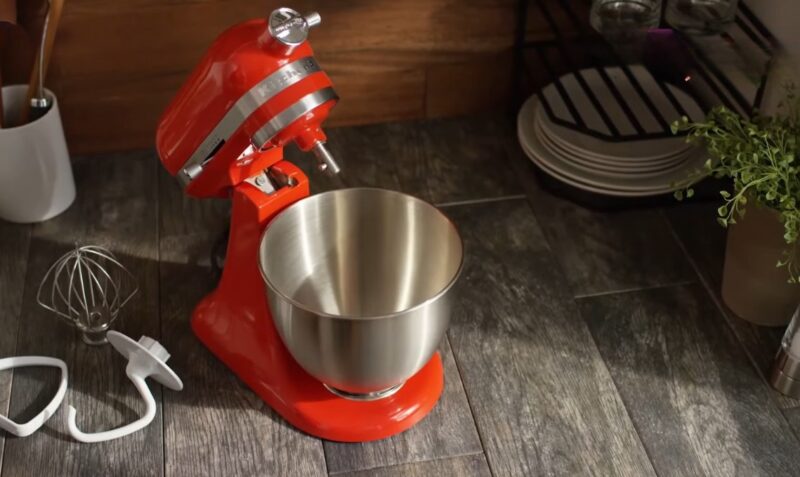 Stand mixers are meant to simplify your baking experience, and additional features can significantly influence user-friendliness. Let's take a closer look at what KitchenAid and Smeg offer.
KitchenAid
These mixers feature a tilt-head design, making it easy to add ingredients and change attachments. The mixer also has a locking mechanism to keep the head stable during operation. The control level is easily accessible and simple to operate, with ten-speed settings that allow for precise control.
Moreover, KitchenAid mixers come with three standard attachments: a dough hook, a flat beater, and a wire whip. This makes it possible to handle a variety of tasks right out of the box.
Smeg
Smeg mixers have a similar tilt-head design with a safety lock. The mixer's control knob is ergonomically positioned, and the ten variable speeds give you granular control over the mixing process.
Smeg goes one step further in terms of included accessories, providing a wire whisk, flat beater, dough hook, and even a spatula and a pouring shield to help prevent ingredients from splattering.
Verdict: Both mixers score highly in ease of use, but Smeg edges out KitchenAid with its additional accessories included in the standard package.
Noise Level
A quiet operation is another factor you might want to consider, especially if you prefer a peaceful baking environment or live in an apartment with thin walls.
KitchenAid
While all stand mixers produce some noise, KitchenAid models are known for their relatively quiet operation. They strike a good balance between power and noise output, making your baking experience more pleasant.
Smeg
Due to its more powerful motor, Smeg mixers tend to be a bit louder than KitchenAid models. However, the noise level is still within a reasonable and expected range for kitchen appliances.
Verdict: KitchenAid wins in this category if a quieter operation is a priority for you.
Final Verdict
Choosing between KitchenAid and Smeg depends on what you prioritize most in a stand mixer. If you need a powerful machine with a unique design and don't mind paying a bit extra, Smeg is an excellent choice. On the other hand, if you're looking for a versatile, durable mixer with numerous attachment options and better value for money, KitchenAid would be the way to go.
In the end, both KitchenAid and Smeg manufacture high-quality stand mixers that are likely to serve any home baker well. Your choice will depend on your personal preferences and requirements.